Tracking & Analysis of All Digital Marketing
Know your position at every step
Tracking & Analytics For Limo Companies
The whole point of digital marketing is to increase sales and traffic to your business. How do you know the amount of increase in your numbers? That is what tracking and analytics is for. We track and analyze all the advertising strategies used on your site, making sure we are heading in the right direction. With this constant tracking, we are able to tell what is trending in the limo industry and when there is a dip in numbers. 
Track, Measure and Improve Your Marketing
Not knowing the factors that drive or hinder marketing success can leave you frustrated. You need accurate measurement and tracking to determine how you can outperform competitors. Our marketing analytics specialists will measure and track your marketing and advertising strategies to identify the areas you need to improve. We will show you how you can make use of your marketing resources so you can get real results and the real return on investment.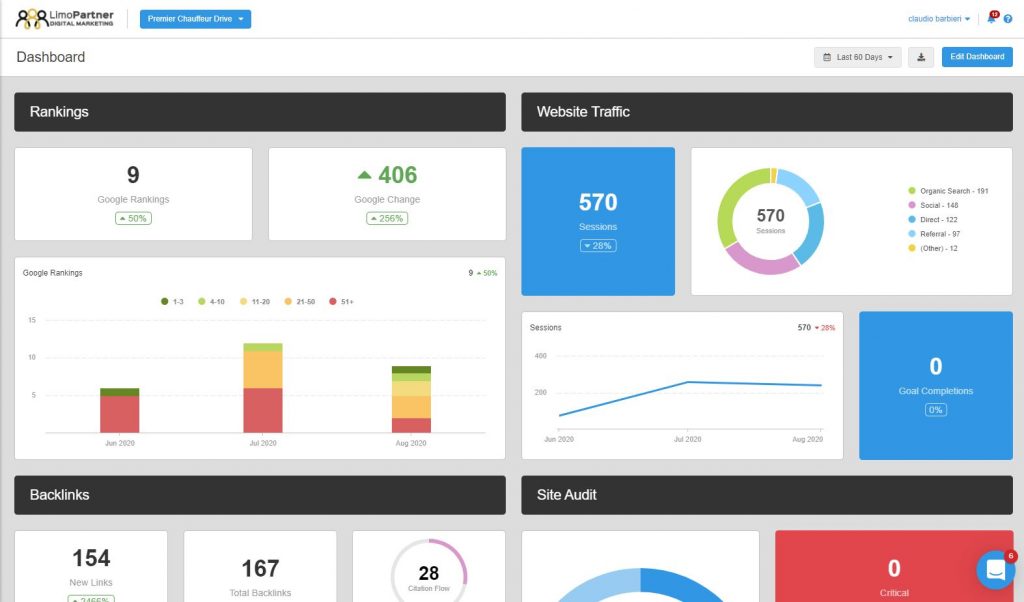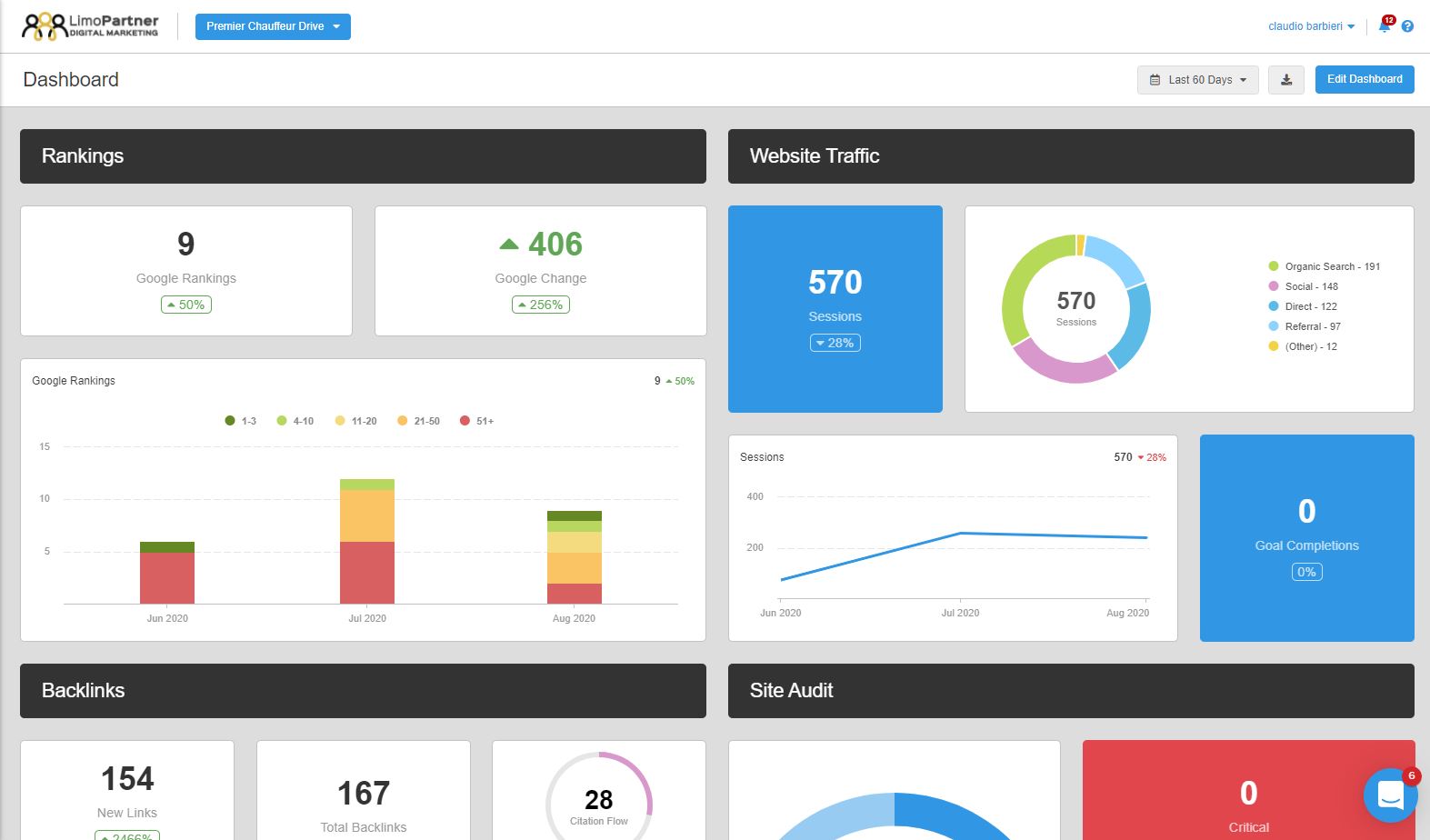 Having a cost-effective lead generation technique is what every business owner dreams of. Before you can improve a certain aspect of your business, you have to collect data, which will serve as your clue in implementing a new marketing and advertising strategy. There is no need to analyze a pile of reports because as there are other aspects of your business you need to focus on. We will take care of marketing analytics and give you solutions in improving your website's performance.
Working with Limo Partner has been great! They have turned marketing for our limo company from a dreaded task into something we are now very enthusiastic about.
I am so glad we chose LimoPartner for our digital marketing. Between the PPC and SEO strategies they have implemented, visits to our websites have increased dramatically.
We are grateful we were introduced to the LimoPartner team. After they rebuilt our website, our online reservations have skyrocketed. We had to hire a new driver.
Please fill the form below and a member of our team will contact you shortly. We are excited to see how can we help you achieve more bookings!