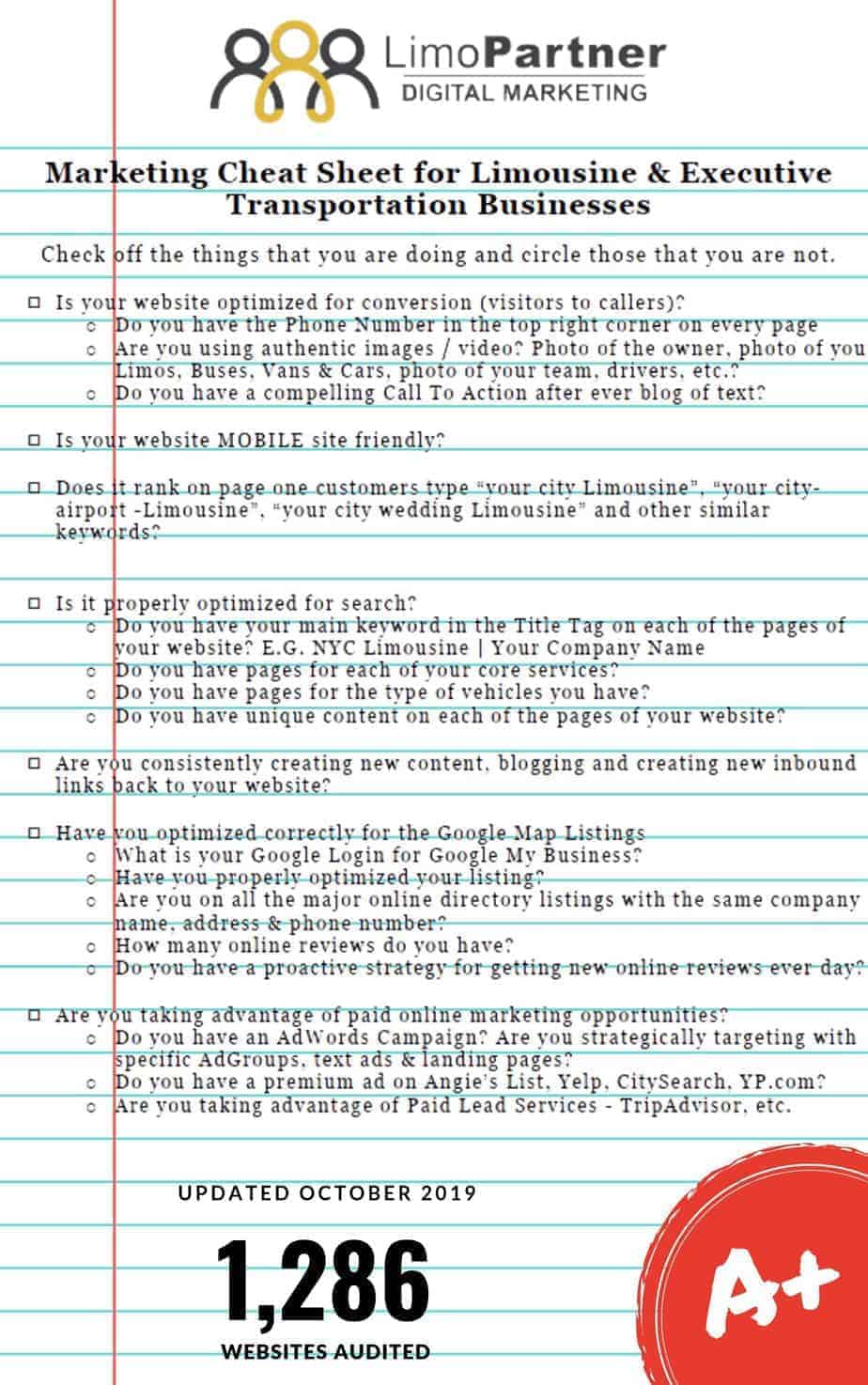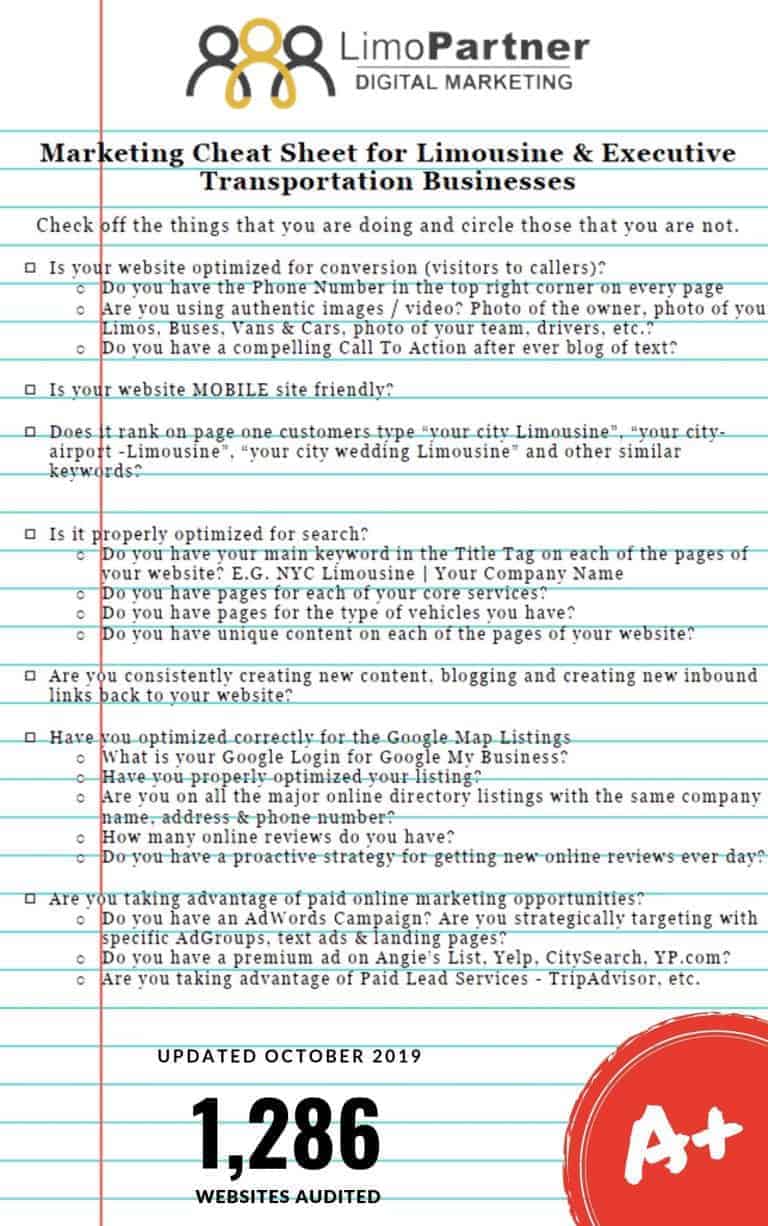 Thank you for visiting! We are excited to help you out. Our Master Digital Marketing Checklist for Limos & Executive Transportation is now so easy, even a puppy could do it! 
Doing internet marketing and trying to get things right without knowledge is almost impossible. Besides, there is a lot of "noise" and outdated information about the new Google changes(approx. 1,500 times a year) the ranking algorithm and "what is working now".
This master checklist will help guide you through all the important aspects of internet marketing. You can even check to see what you have been missing on your current strategy!